Can Polartec and eVent make a comeback in the hardshell scene?
... Polartec's NeoShell and eVent took the hardshell scene by storm more than a decade ago... Can these brands mount a comeback?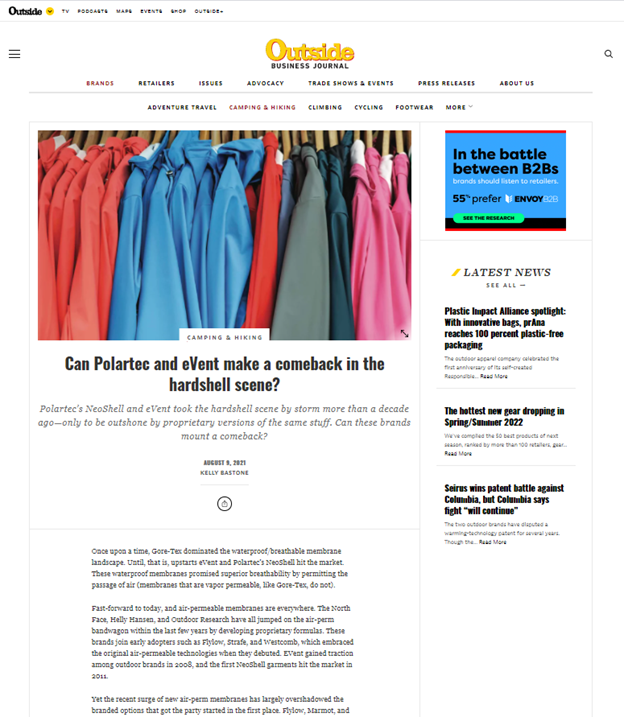 eVent Technology President Outlines Business Opportunities
... Q&A with eVent fabrics President Chad Kelly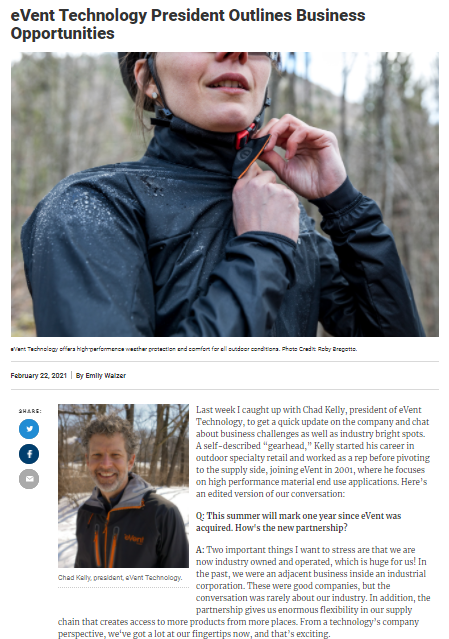 A Rejuvenated eVent Eyes Growth & Innovation
... eVent has refined its business model and recharted the company's path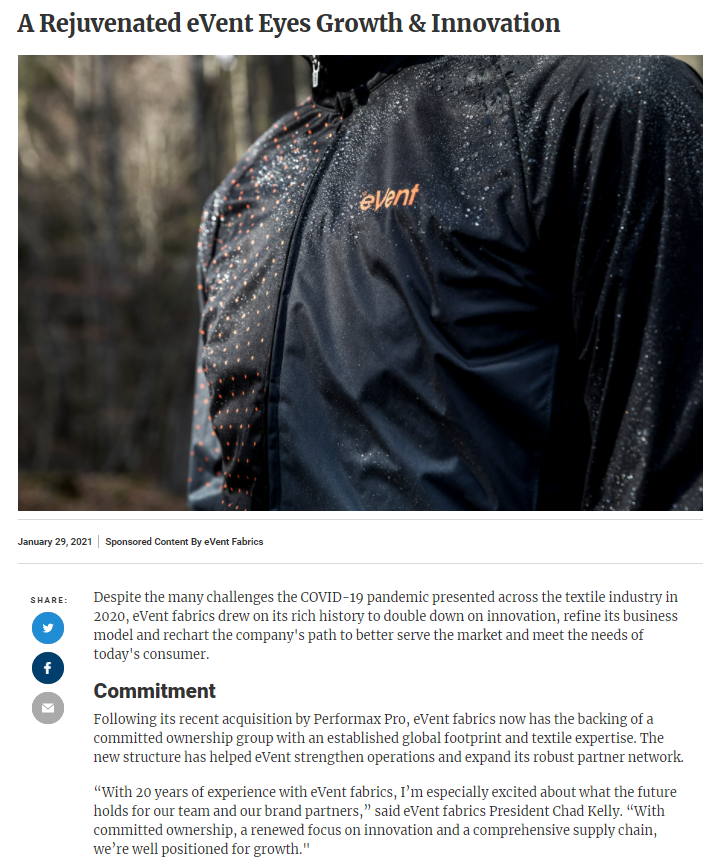 eVent fabrics ready for growth with renewed focus on innovation
... eVent fabrics is now backed by a committed ownership group with a global footprint and expertise in the textiles market.